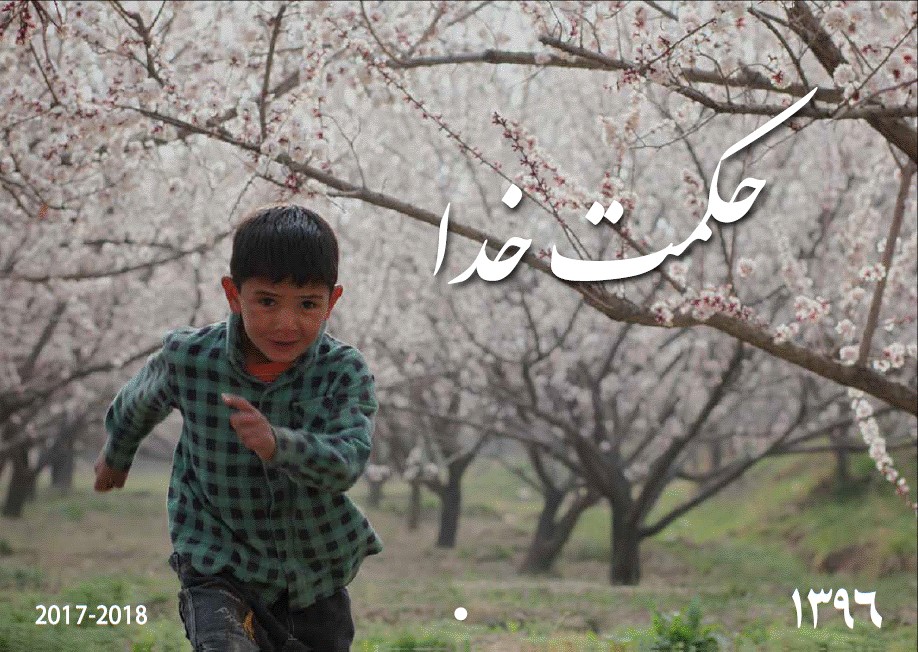 Afghan Christian Calendar 1396
Language: Dari, Pashto, English
The theme of this Afghan Christian Calendar is: The Wisdom of God (Hekmat-e Khoda). Beautiful scenes from Afghanistan, Bible verses, Afghan proverbs and poetry in Dari and Pashto aid in discovering the wisdom of God: God is the source of wisdom, wisdom is good and precious, the blessings of God's wisdom for those who desire it. The calendar is an encouraging resource appreciated by most Afghans. The calendar begins in the last month of 1395 and continues through the first month of 1397.
An English translation of the calendar entry is available by clicking the download button adjacent to this description.
Beautiful scenes from Afghanistan
Bible verses
Theme: Wisdom of God
February 2017 - April 2018
16 Sheets
This item is available for download only.