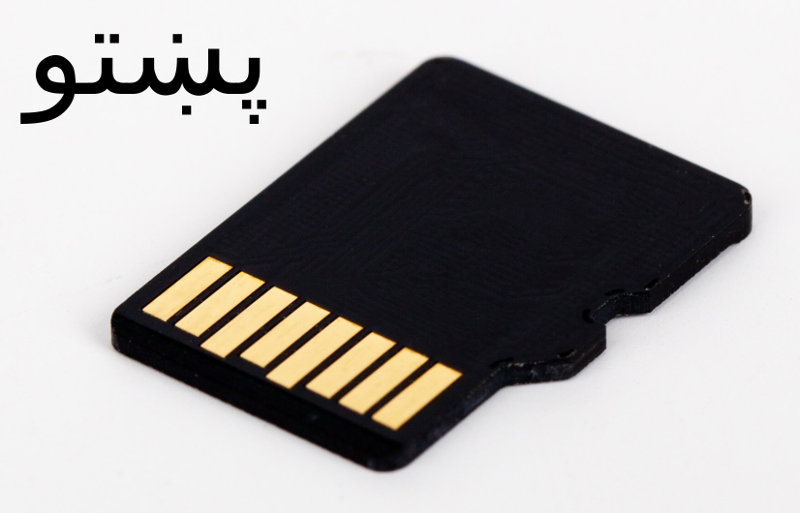 SD 2.4 - audio/video/apps in Pashto
Language: Pashto - Pakistan
INTRO: Audio forward with contact information for follow up. FILM FOR WATCHING ON MOBILE PHONES: Jesus film and Magdalena film in Eastern Afghan Pashto. FILM FOR BLUETOOTH SHARING: Jesus film in Pakistani Pashto in 61 segments. God's Love Story animation in 17 parts. 19 Pashto songs in 3GP format with pictures and text. INJIL: Full audio of Pashto NT in 260 parts (one per chapter). Gospel of John in poetry in traditional singing format. Genesis and Exodus. 43 Psalms in Yousafzai Pashto. All in MP3 format - 412 audio files in all. 4 MUSIC CDs: "Everlasting Love". "Sacrifice". "Jesus is merciful. "Psalms of David". RADIO PROGRAMES: "Intimacy" (9 x 30-minute programmes), and "Who is blessed" (9 x 30-minute programmes). APPS: The full Dari Bible and the Pashto NT for Android phones. Go Bible application for use on simple Nokia-like mobile phones. Pashto NT for Nokia N9 series. Android app for Proverbs in Pashto.
Micro SD card, 2 GB, over 400 files
Great for seekers and believers
Audio: NT, some OT, music, radio mp3
Video: Jesus film & more. Bible apps.