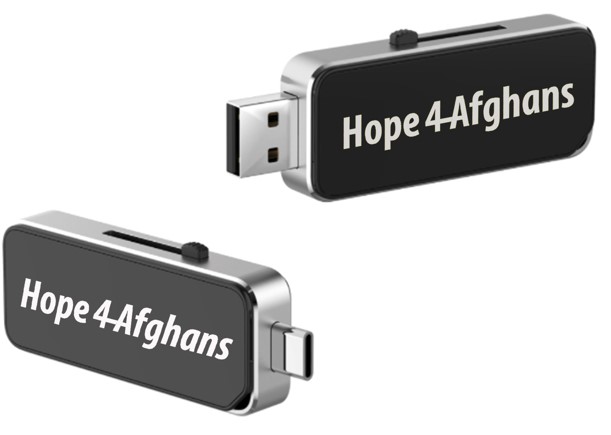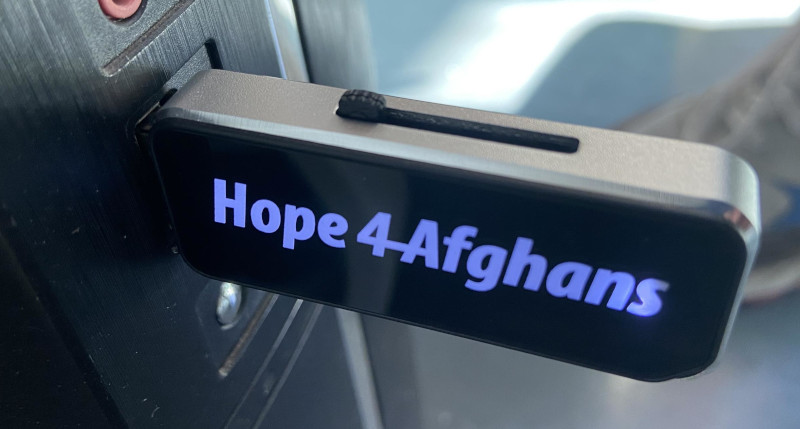 Afghan Superstick

19 available to ship
Bulk Rates:
5+ $ 11.99, 20+ $ 9.99
Language: Dari, Pashto
Dari and Afghan Pashto USB Flashdrive for both Cellphone/Mobile and Computer, containing many Hope4Afghans materials including Scriptures, Testimonies, Christian Movies and other videos, Radio Teaching and Books. 1788 files! These dual purpose devices have two partitions: a 16Gb Afghan Christian Content read-only area AND a 16Gb Personal Storage / Usable file area, making this a very useful tool and gift. Some familiarity with Android is necessary in order to use the sticks on mobile devices. USB C and USB A connectors, on a slider. Hole for attaching to keyring. Hope4Afghans branded. Chip is USB3 for fast storage/retrieval. Also works on iPhone if you have an adapter (lightning to USB A) (For larger quantities or other connection-types please get in touch).
Works in Computers+Android phones
Video Testimonies, Scriptures, Audio
32Gb (16 read-protected & 16 writable)
1,788 items in Dari and Pashto