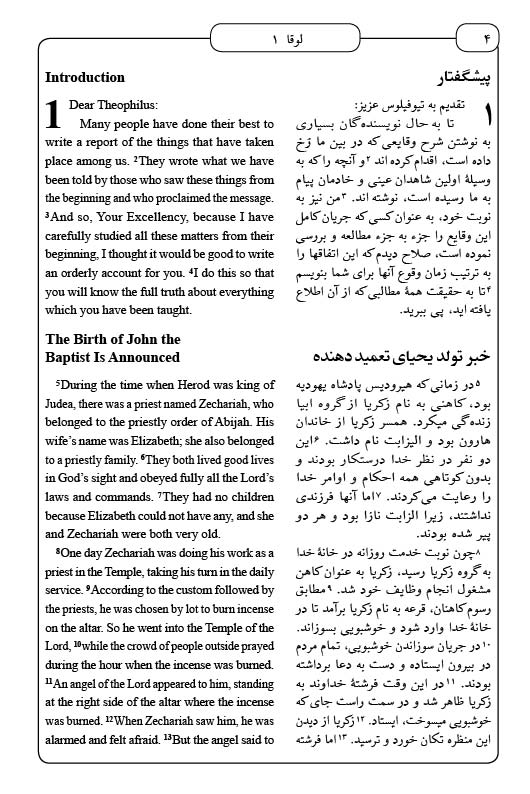 Dari - English Gospel of Luke - NEW!
Language: Dari, English
NEW November 2019: The Dari text is taken from the New Dari Version 2018. The English text is the Good News version. Size 14 x 21 cm. For Dari only text see Dari Gospel of Luke with Glossary (DAPB-0503). Also available in Dari-German version (MLPB-0517).
NEW November 2019
Dari from New Dari Version 2018
English text from Good News version
Easy to read, good for language study
108 Pages
MLPB-0530
ISBN: 9781585169535