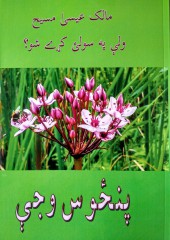 50 Reasons to Believe
Language: Pashto - Pakistan
A Yousafzai Pashto translation of John Piper's "Fifty Reasons Why Jesus Came to Die". This book examines the meaning of Jesus' death.
The meaning of Jesus Christ's death
What did Jesus' death achieve for sinners like us
50 answers / reasons
122 Pages
This item is available for download only.